Brazilian Jiu Jitsu Will Teach You To Grapple With Any Challenge
Are you looking for a way to build total-body fitness, create a powerful core, learn confidence and discipline, and connect with an awesome community?
Our Brazilian Jiu Jitsu classes at Warrior Martial Arts Academy is your one-stop-shop for high-quality martial arts training, both for beginners and for competition athletes, right here in McKinney. We've helped people from across the Dallas area revitalize their fitness and enjoy more energy, reduced stress, and better health. Getting started is as easy as taking the first step into our gym!
To learn more about Brazilian Jiu Jitsu, just fill out the form below!
Why Choose Brazilian Jiu Jitsu?
Our Brazilian Jiu Jitsu program is designed with you in mind. Our world-class instructors at Warrior Martial Arts Academy are proud to offer high-quality martial arts instruction to beginners and experts alike, empowering you with the tools you need to achieve your goals. Training in BJJ with us here in McKinney can help you lose weight, build lean muscle, develop strong core muscles, and more!
The martial arts have a long and proven history of helping students become the best they can possibly be. From reducing your stress and anxiety levels to keeping yourself motivated, there are a wealth of mental and spiritual benefits in addition to the physical ones.
Brazilian Jiu Jitsu can help you:
Build fitness through a dynamic, high-energy workout
Enjoy more energy, reduce stress, & better sleep
Learn real-world self-defense skills for any situation
Connect with a community that will uplift & support you
Get Started With McKinney's Premier Brazilian Jiu Jitsu Program!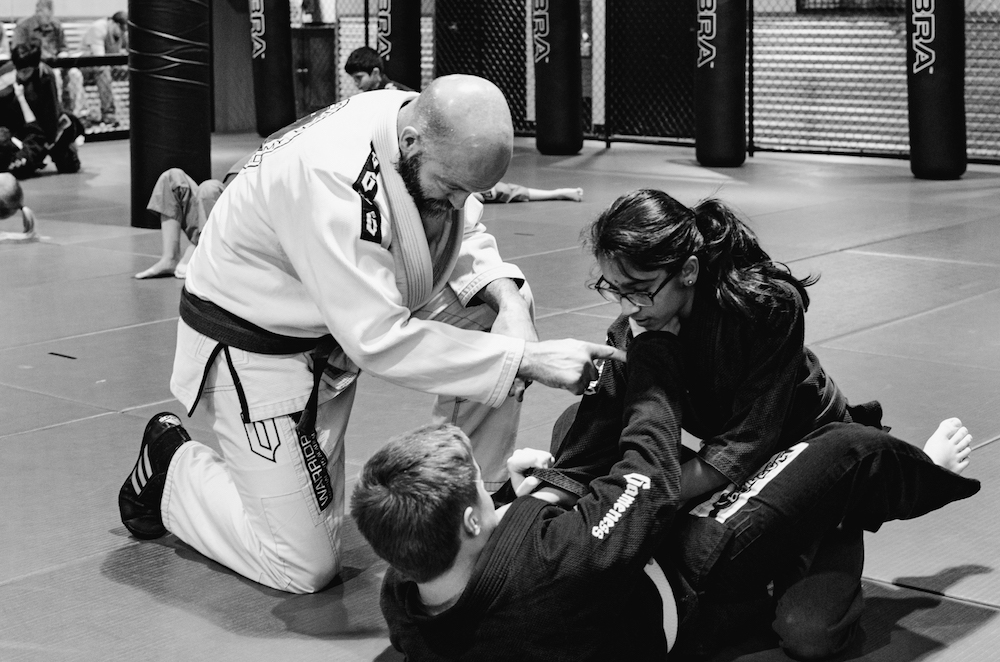 Our team at Warrior Martial Arts Academy is proud to offer everyone from the Dallas area the opportunity to receive authentic Brazilian Jiu Jitsu training from seasoned professionals. Whether you've never stepped foot into a gym before or you're prepping for competition, we can help you achieve your goals. Sit down with us at our location in McKinney and talk with us about what a successful training routine would look like to you.
If you're curious about Brazilian Jiu Jitsu, you can fill out the short form below to learn more!
Our Brazilian Jiu Jitsu Classes Are Located In
West McKinney
Central Frisco
Little Elm
East Flower Mound
West Plano