Kickstart Your Child's Journey With Kids MMA Classes!
Set your child up for lasting success by enrolling in our Kids MMA program. Your child will get started on learning strong core values such as confidence, discipline, and respect, plus gain teamwork and goal-setting skills! Our team of professional instructors at Warrior Martial Arts Academy has helped kids from McKinney and all around Dallas develop into strong, bullyproof, and courteous individuals.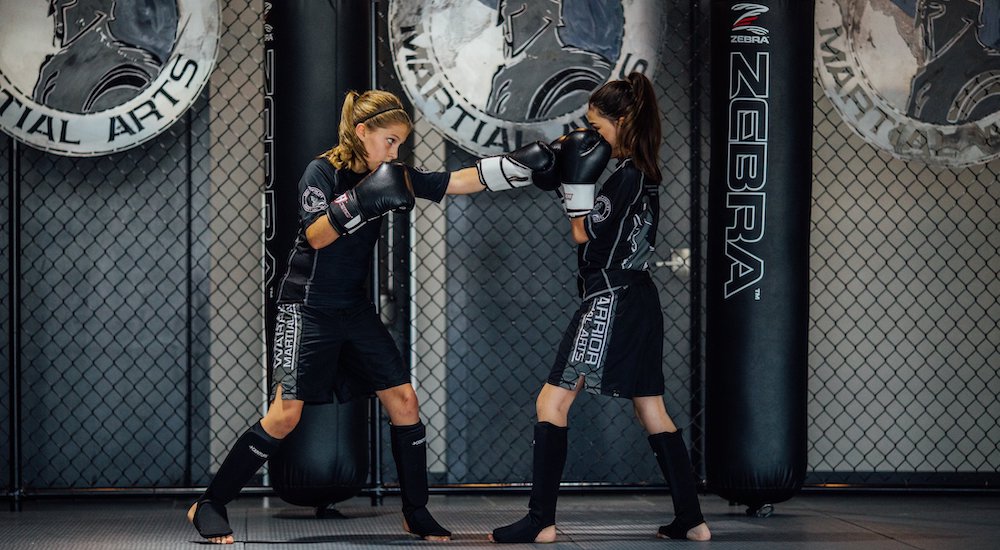 If you're interested in our Kids MMA classes, just fill out the form below to learn more!
Why Choose Kids Martial Arts?
Many parents think that Kids Martial Arts classes are about punching and kicking, but that couldn't be further from the truth. At Warrior Martial Arts Academy, our Kids MMA program is designed to help your child develop lasting confidence, to learn about perseverance, and to understand the value of hard work. Of course, we'll also teach your child the fundamentals of self-defense and train them in anti-bullying strategies!
Join us in McKinney to connect your child with a community of world-class instructors and awesome students. We offer a safe, structured environment where your child will be able to thrive! See for yourself why we're the top choice for high-quality martial arts training in Dallas.
Our Kids MMA classes will offer your child:
Unwavering self-confidence
Heightened focus & discipline
Teamwork & leadership skills
A supportive learning community
Plus, Kids Love Our Mixed Martial Arts Classes
We guarantee that your child will love our Kids MMA classes! We offer the perfect blend of raucous fun and structured learning, and they'll enjoy professional supervision from our instructors at Warrior Martial Arts Academy throughout each class.
Give your child the opportunity to cultivate lasting life skills, establish lifelong habits of physical activity, and learn self-defense as they have fun playing with new friends, connecting with positive mentors, and more!
Join us in McKinney for Kids Martial Arts classes that will:
Help your child develop strength, agility, & flexibility
Improve hand-eye coordination
Teach anti-bullying & self-defense skills
Establish lifelong habits of physical health & wellness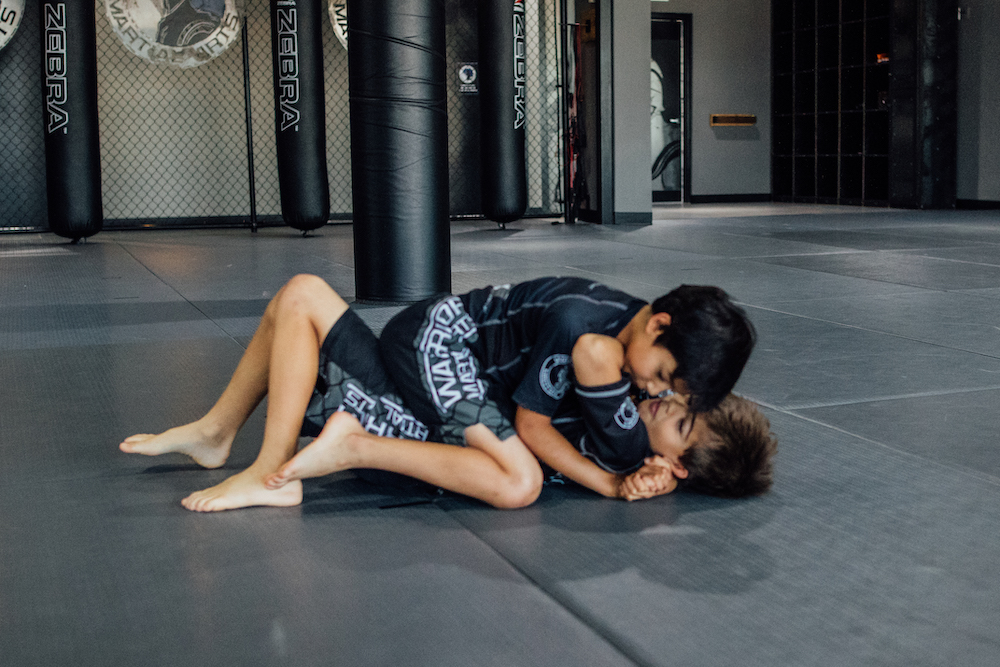 Enroll in McKinney's Best Kids Martial Arts Program Today!
Our team at Warrior Martial Arts Academy is excited to meet you and to help your child grow. We've helped families from across the greater Dallas area become closer, helped children become stronger and more confident, and taught crucial anti-bullying and self-defense skills to kids just like yours. Come visit us in McKinney and enroll your child in our Kids MMA program today!
If you have questions about Kids Martial Arts, you can fill out the form below and we'll contact you!