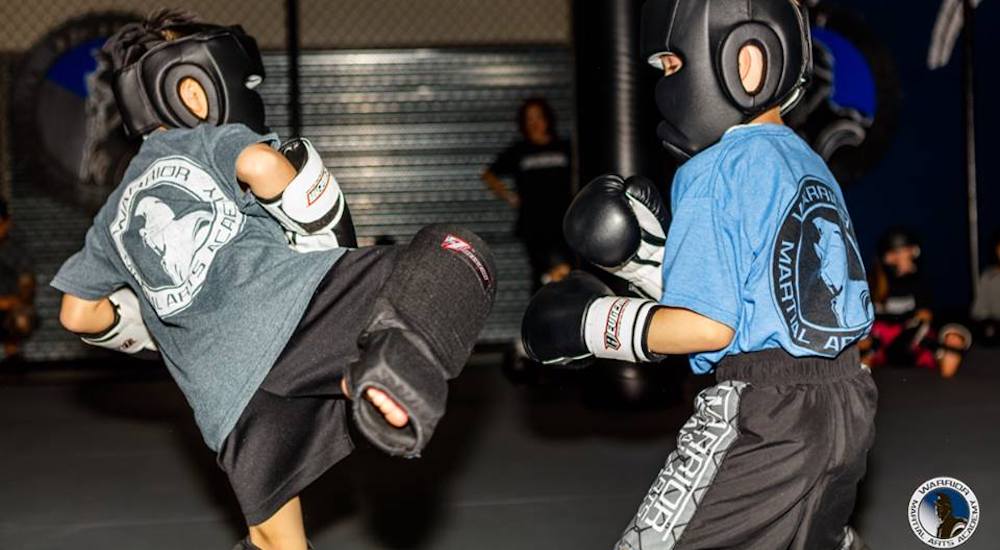 Warrior Martial Arts Academy franchisees possess a unique opportunity in the franchising industry and martial arts / fitness sector. They have the distinction of being recognized as part of Dallas / Fort Worth area's top award-winning martial arts instruction program while also taking advantage of the experience, knowledge, tools and personalized support that come from being a part of a rapidly developing franchise system.
The resources gained by joining Warrior Martial Arts Academy as a franchisee are unmatched in the martial arts industry, and increase the likelihood of our franchisees' success from day one throughout their time with the brand. Below are only a few of the many reasons you should consider joining the Warrior Martial Arts Academy franchise system.
Consistent growth has brought Warrior Martial Arts Academy from our founder's dream of just a few years ago to a stable platform on which to build a franchise system today.
This intelligently managed expansion has enabled our Academies to become financially solid with strong cash flow generation, a sound balance sheet and solid credit rating.
Small business owners simply don't have the time, skill or budget to match the integrated marketing campaigns that Warrior Martial Arts Academy has been executing successfully for years. We blend the proven techniques created by corporate with the input offered by our franchisees in the field.
If there is one thing that martial arts has taught us is that evolution is essential to succeed in our business. Warrior Martial Arts is totally committed to evolving our curriculum and franchise business model within our sector of martial arts instruction / fitness.This gives Warrior's franchisees an incredible competitive advantage.
While competitors believe it is sufficient to teach the techniques of a single martial art, Warrior recognizes that real-world situations dictate learning a blend of various skills from several martial arts. Our teaching curriculum is constantly evolving to meet the real needs of our students. Our instructors are skilled in a variety of disciplines, providing our students a perfectly balanced learning experience.
This commitment to constant evolution also benefit our franchisees. Whether it's analyzing new opportunities for additional Academy locations, researching new product offerings, creating compelling advertising campaigns or ensuring long-term customer satisfaction, we're driven to constantly innovate, evolving to meet the future.
Running our own martial arts Academies has taught us a thing or two about supporting our franchisees and their customers. Please see our full Franchise Support tab in this site for specific details.
Our students and instructors have made Warrior Martial Arts Academy a well-known brand in North Texas' martial arts instruction category. Customers enjoy learning and training with the high-quality Black Belt instructors our Academies employ. Our franchisees benefit from the professional relationships we have developed over the years; providing them with well-qualified candidates for employment in their own Academies.
Over twenty years of collective experience enables Warrior Martial Arts Academy to have strong systems in place. Not having to "re-create the wheel" is one of the major benefits of an experienced franchise system, it is one of the areas in which Warrior excels.
Being a part of the Warrior Martial Arts Academy franchise system will offer you more opportunities to grow. In our experience. developing a minimum of three Academies in a market area allows the franchisee to maximize his revenues by leveraging his visibility and financial investment. Our focus is on encouraging multi-unit ownership.
A Warrior Martial Arts branded franchise Academy with a recurring revenue stream can be a valuable asset. Possible buyers can include: Warrior Martial Arts Academy corporate, other successful Warrior franchise owners or entrepreneurs seeking to enter the Warrior Martial Arts Academy franchise system through acquiring an existing location.